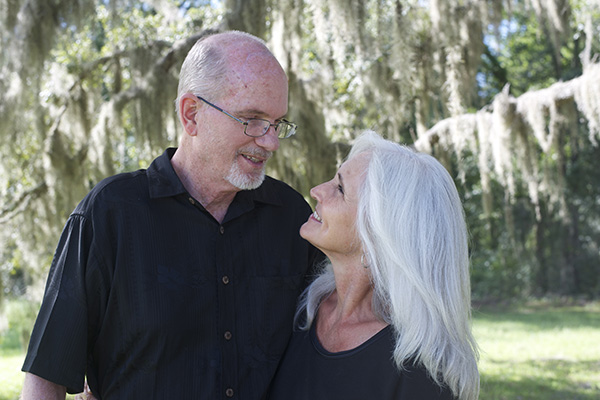 Steve Saint was born and raised in Ecuador where his parents were missionaries. His father, Nate Saint, was the "Jungle Pilot" who was one of five young men killed in 1956 by the Waodani Indians (known as Aucas) whom they were trying to reach with the gospel.
After his father's death, Steve attended school in Quito. At 10 years old, he would spend summers living with the Waodani in the jungles where he was baptized in the same river where his father's body was found, by same men who had speared him.
After graduating from high school, Steve moved to the US where he graduated from Wheaton College. After graduation, Steve moved back to Ecuador where he met his wife Ginny while she was on a short-term missions trip. After getting married, the two lived in Minnesota where Steve started in business. The family lived in a number of cities during his career, ultimately settling in Ocala, Florida. Steve and Ginny had four kids- Shaun, Jaime, Jesse, and Stephenie. Stephenie died suddenly of a cerebral aneurysm in July of 2000.
In 1995, the Waodani elders asked Steve to come and live with them, and the whole family moved to the jungles. It was during this time that the Waodani inspired Steve with the idea for ITEC. The Saints moved back to Ocala and Steve started ITEC in 1996 with the vision of finding better ways of doing missions and giving indigenous God-followers the tools they need to fulfill their role in the Great Commission. In 2005 Steve wrote End of the Spear, a memoir that was turned into a major film in 2006.
Steve was injured when testing a new wing for an aircraft in June of 2012 and was partially paralyzed from the neck down. Despite the injury, he and Ginny are still involved at ITEC. Steve currently serves on the ITEC board of directors.
Steve has authored three inspiring books: The Great Omission, End of the Spear and Walking His Trail.