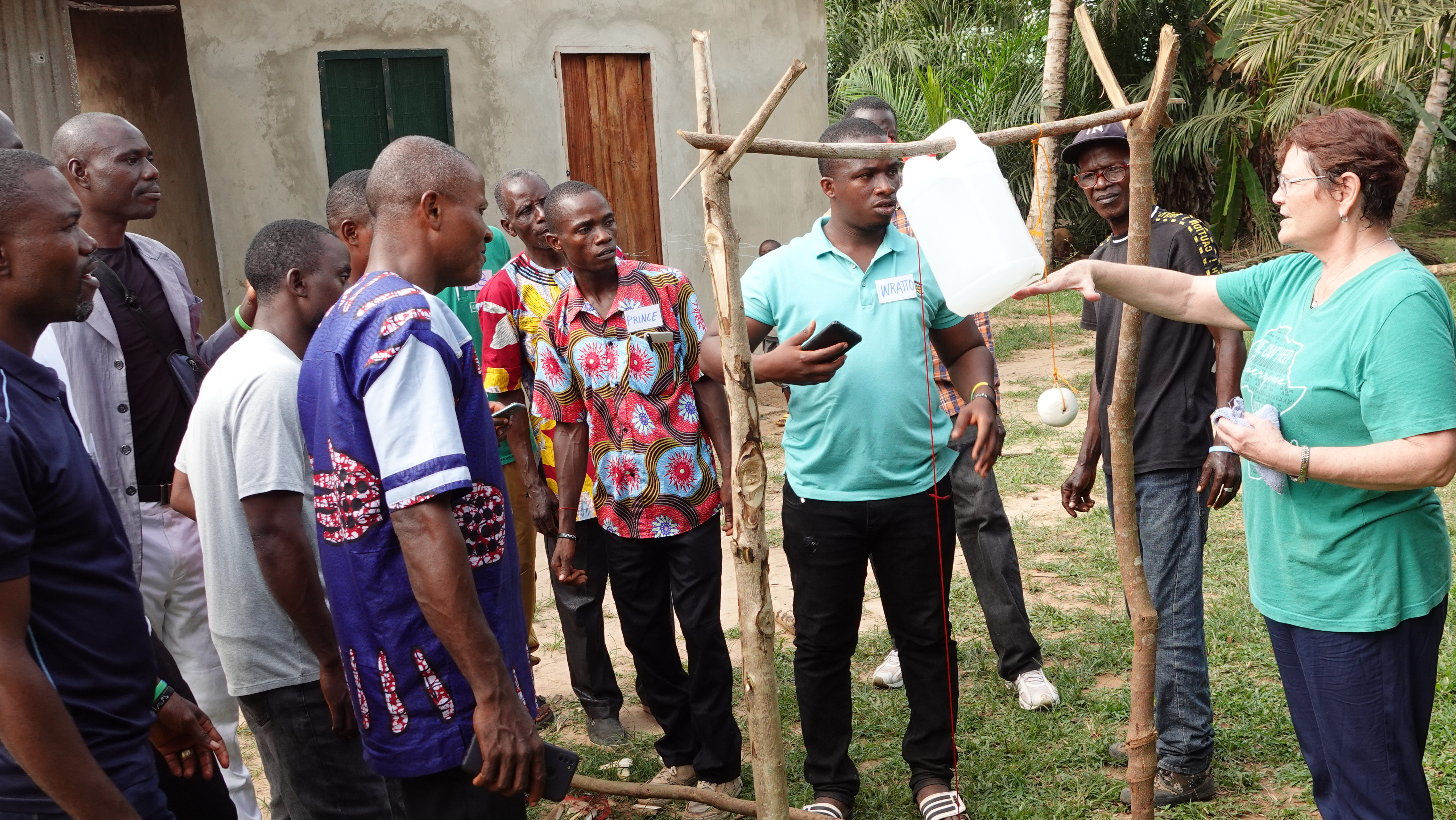 In February, the ITEC Mechanical and Medical teams traveled to provide trainings to Christ followers in West Africa. 12 medical trainees and 15 farming trainees completed the week-long trainings and received certificates of graduation. Only a few short days after our team's departure, we received exciting news of how God was already beginning to use the trainees to share the Gospel in their surrounding areas.
After the departure of the ITEC team, a medical trainee traveled to an unreached, predominantly Muslim village with a population of 2,000 in a neighboring country. Observing the lack of hygiene, the Christ follower shared with the community what he had learned in his training. He told them that germs are invisible and they live in garbage, unsafe water, human and animal excrement, and in dirty water. He continued to teach them of the carriers of these germs, which include unclean hands, mosquitoes, and flies.
"I told them we can still make the difference if we can always wash our hands regular with soap and clean water, before eating, after using the bathroom. I also showed them the easiest way to wash hands clean by using the "tippy-tap" we tried to fix one in the community. Finally on health, I showed them how to make clean water."

After meeting a felt need in the community through medical training, the Christ follower shared the Gospel of Jesus Christ with the village. By the loving-kindness and grace of God, 164 people came to the saving knowledge of Christ and were baptized at a local home!
2 Peter 3:9 tells us that God is not slow to fulfill His promises and that He is patient, wishing that none should perish, and that all should receive repentance. We celebrate the patience and goodness of God today, as we remember and reflect on this amazing story of the lost being found!
As we rejoice, knowing 164 new brothers and sisters in Christ have believed on the Lord, we know there is still much work to be done in fulfilling Christ's Great Commission. If you or your church would like to learn more about what it looks like to take trainings on your next short-term trip overseas, we would love to connect with you. Please visit itecusa.org for more information.