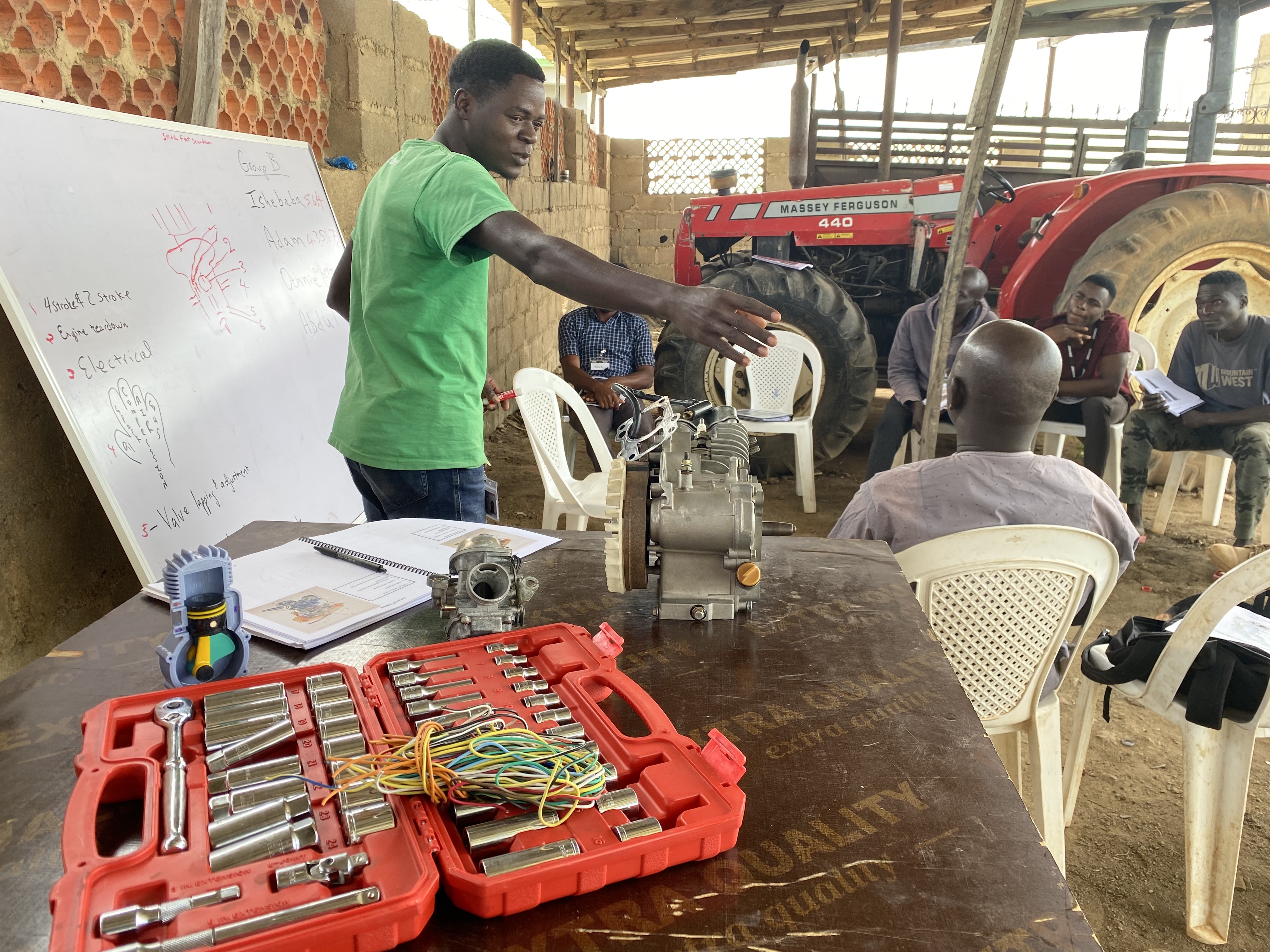 Many of us have experienced the dreaded feeling of no longer being needed. It can cause one to question what went wrong. Did we not do a good enough job? What could we have done differently to still be needed? As both human beings and Christ followers, we have the innate desire to be needed.
In October, we experienced the truth that we were no longer needed where we were training. In West Africa, surrounded by brother and sisters in Christ, our ITEC training team realized that our partners there no longer needed us. There was a momentary feeling of emptiness followed by the realization that this was a sign of success. They no longer needed us because we had not only trained them earlier this year, but now we had trained them how to train others. We were no longer needed because we had passed on the baton of training in Medical, Farm, and Mechanical to indigenous Christ followers. During the 19-day trip, we helped to polish their skills obtained six months earlier, taught them how to train, and then observed as they trained their first classes of Bible school students who were preparing to become missionaries in West Africa.

This year, we have had the opportunity to travel to countries around the world to train Christ followers in skills to meet felt needs as a door opener to share the Gospel. We have experienced challenges and successes as the world has opened back up for us to travel. But none of this is possible without those of you who have come alongside ITEC in so many ways. Though there have been changes to navigate, the mission has remained the same – to equip indigenous Christ followers for meaningful participation in Christ's Great Commission.
Let me invite you to join us in this journey. The most important thing you can do is pray that the Lord would continue to open the right doors and show us enough so we can follow His lead. Throughout the coming year, consider joining us on a trip overseas or visiting us at ITEC to learn how we train, so that you can train overseas without us. You can share this mission and vision with your church to see how we might assist in guiding them to a strategy of training as they travel internationally. You can also give. All that we do is only possible because of the generous donations of the hundreds of people who give financially, so let me invite you to join with them to further the mission and ministry of ITEC.

We are grateful to the Lord for allowing us to participate with you in equipping His people around the world to meet needs in their communities, demonstrating the love of Christ, as a door opener to share the Gospel.