In the world of agriculture, more is not always better. But when you increase yield and increase crop quality, there are not many farmers who wouldn't be all ears (no pun intended). A recent infographic in the Kenya Airways magazine shared statistics about the country of Burundi in Africa: More than 80% of the people who live there are farmers! Agriculture represents the livelihood of billions of people around the globe. Helping Christ-followers improve their practices to increase yields not only improves their lives but will also give them a powerful opportunity to share Christ with farmers around them.
Many of the pastors and church leaders that we train in our medical, dental, eyesight, film, or mechanical trainings are also farmers. They are not commercial farmers like we have in North America, rather, they typically have a small piece of land at their home or church that they depend on to feed their family. Last year, as we talked to our trainees in country after country, we saw the need to develop farming training.
Not Reinventing the Wheel
While the need was clear, we didn't want to reinvent the wheel, especially if others were already teaching farming techniques for maximizing production on small plots. Through one of our partner ministries, Crown Financial Ministries, our president, Steve, went to Zimbabwe to see a ministry called Foundations for Farming first-hand. Impressed by what he saw, several months later a small team from ITEC traveled back to Zimbabwe to be trained by Foundations for Farming. On this trip in June of 2018, we had three people receive farm training, but only one was a member of the ITEC team. Within several months after this training, these other two trainees, Dave and Matt, felt the Lord's calling to join the ITEC team.
Dave and Matt both had some basic agriculture knowledge but have worked diligently over the last year to continue to grow in that area. In early 2019, they started three test plots here at ITEC while also growing crops at their homes. In addition to the test plots, they have continued to improve their compost development while modifying the training curriculum from Foundations for Farming for a week-long course.
We are excited to report, after more than nine months of work, that we have just harvested our first batch of corn! Our team has worked a traditional plot and a conservation agriculture plot. The traditional plot included plowing, no mulch covering the soil, low standard of management, and inability to control weeds. The conservation plot used minimal soil disturbance (no plowing), mulch to retain moisture and control weeds, high standard of management, and will add the practice of crop rotation. These two plots are the same size and had the same number of plants. The conservation farming will be the method taught by our Agriculture Team on a short-term training through ITEC.
The Results are In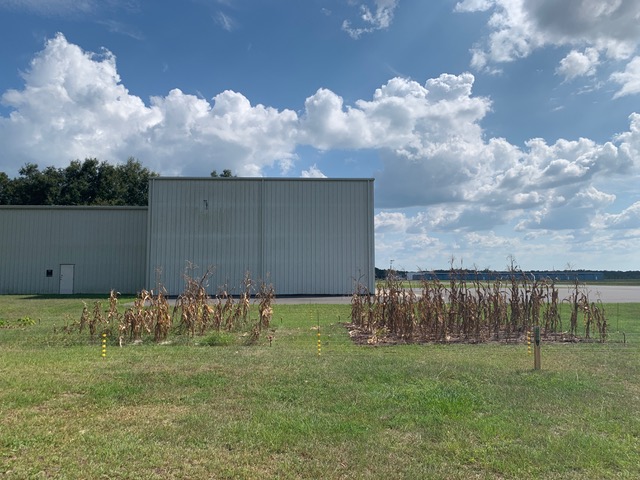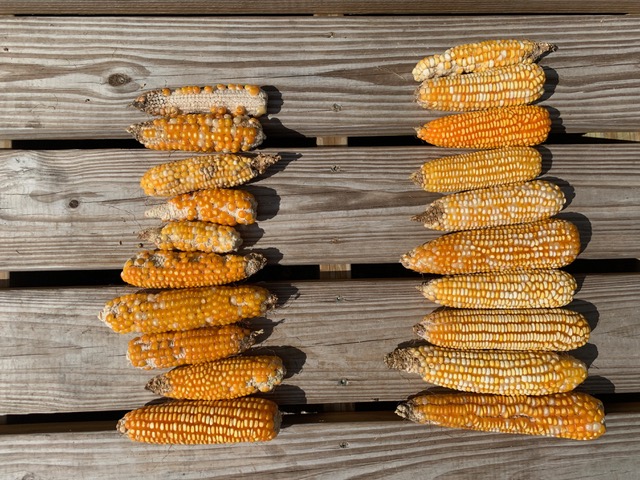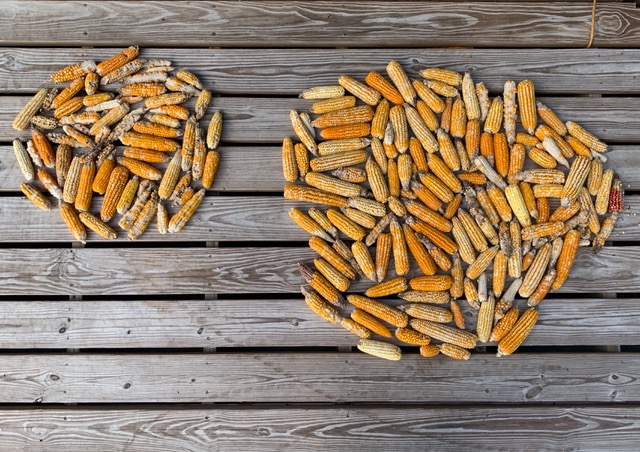 The first picture is the two plots, side by side. The plot on the left is the traditional, while the one on the right is the conservation plot. The second picture shows some of the best and worst cobs of corn from the traditional (left) and conservation (right) plots. The third picture shows the total crop from the traditional (left) and conservation (right) plots. Both plots received the same seed, were planted/harvested on the same days, and received equal amounts of water. I hope these pictures excite you for the possibilities of equipping Christ-followers around the world with the capability of teaching these farming techniques along with open doors to share the Gospel.
While the team is still working on fine-tuning the curriculum and continuing to learn from their results, we are happy to share that the first two agriculture trainings are on the calendar. In early 2020, our team has trainings that will take place in two countries in Africa with existing ITEC partners. We are excited to see how these trainings will be used by these partners to open doors for sharing the Gospel.
The Great Commission is truly a call to all, not just traditional missions roles like medical professionals or pastors. God has a unique part for all His disciples to play in His plan. We continue to rejoice when God leads talented people to join the ITEC team, and it's humbling to see Him using all kinds of diverse people to develop, train, and equip both domestically and abroad. Many are called to support the Great Commission by giving and praying, but others are being drawn towards serving and filling specific needs with their God-given gifts. How has God uniquely gifted you? Maybe God is calling you to use the skills He has given you for His glory!