He Reminded Me We Are Not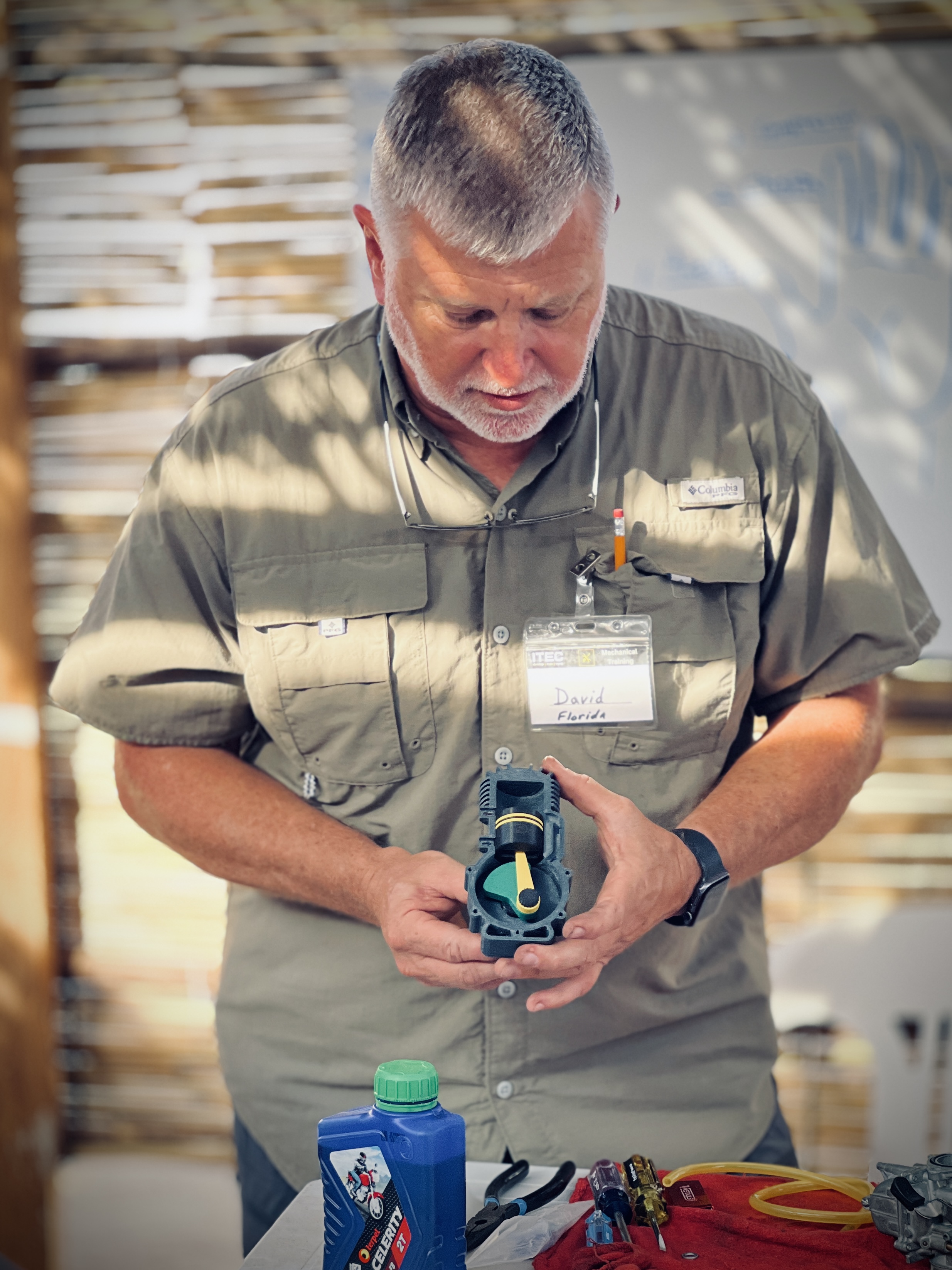 On a recent training trip, several ITEC trainers, trainees, and partners were able to share some of their thoughts and the lessons that the Lord has been teaching them. Mechanical trainer David has been traveling with ITEC since 2018, and he and his wife recently retired and moved to Florida to be a part of the team full time. David was a mechanic by vocation for his entire life, and when he was given the opportunity to use his expertise to see the Gospel go forth around the world, he did not hesitate to respond. On a recent trip to South America, David shared about what ITEC's mechanical training looks like and it's purpose and intentions.
"One of the things we emphasize to our students is that when Jesus went through villages, he met people's needs. Jesus met physical needs, and we also meet felt needs when they have a motorcycle that won't work, because that's their transportation. That's their possible means of income or providing water for their family. When their motorcycles are broken or their generators don't run, or whatever their mean of income is, they need help with it. So, what we try to do is explain the concept of how four-stroke and two-stroke engines work. And we work with them through the fuel systems, the electrical systems, and all of the parts of the internal combustion engine. We teach them how to make adjustments and how to troubleshoot and diagnose to make proper repairs.
The hope is that they can take these skills and use them with a friend or someone they may see in trouble and use these skills in these very remote areas to help them repair their engines so that they can show them the love of Jesus and share God's love with them. That's why we're here. To give them a tool to share with others to show God's love.
I think one of the things God has taught me this week is that He is completely in control of these trainings. And He's reminded me that we are not."
Taking trainings to leave a skill that can be used as a door-opener to share the Gospel is not always the easy path, but it is the work to which God has called ITEC. If you would like to learn more about how the Lord can use your mechanical skills or vocation to help in the task of carrying out the Great Commission, please visit itecusa.org.