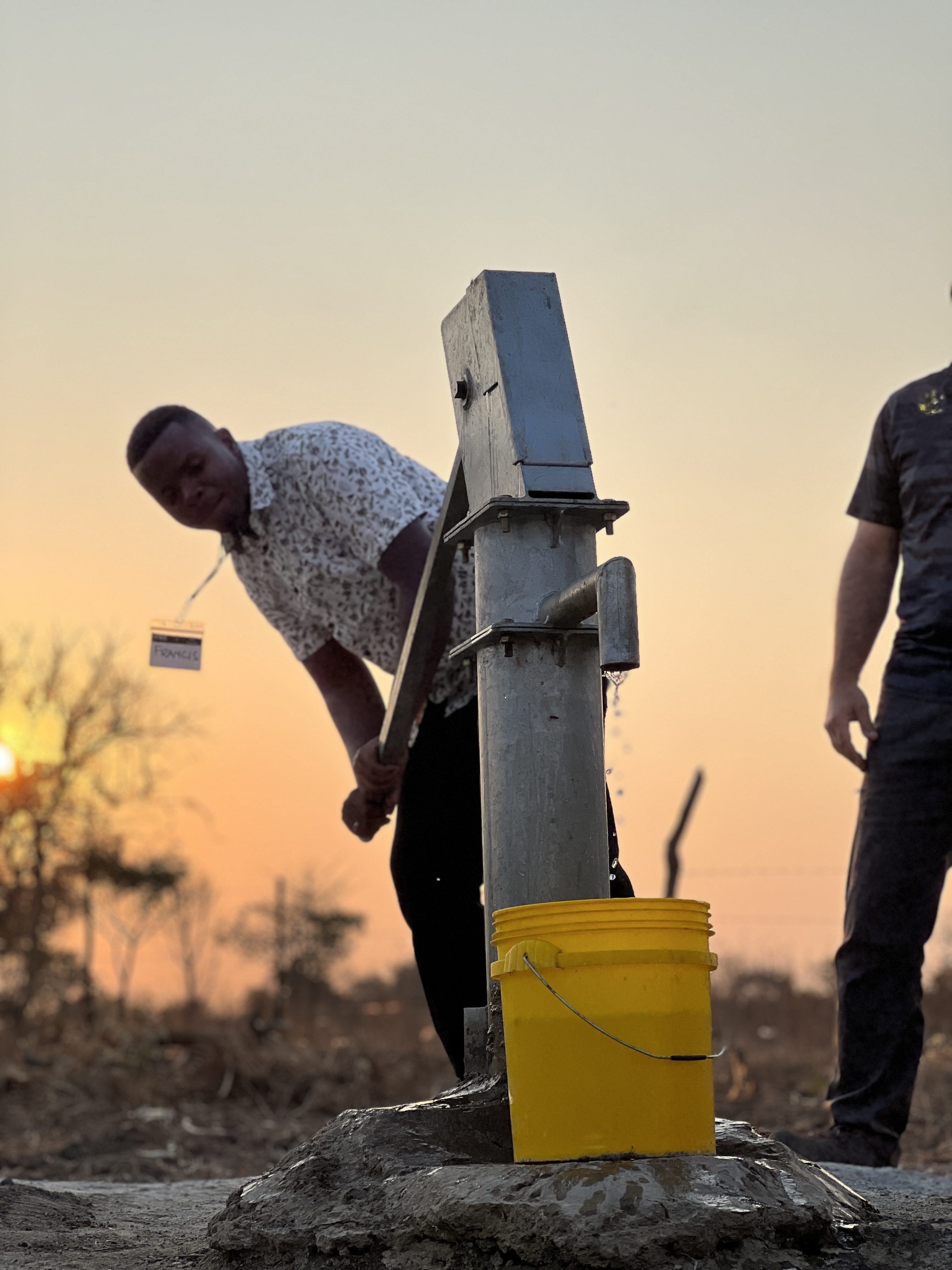 On a recent trip, the ITEC farm and solar teams partnered with a local church in Augusta, Georgia to take trainings to several ministries in southern Africa. Several members from Warren Baptist Church trained at the ITEC facility earlier this year to prepare to take the lead and assist in both farm and solar trainings.

Since introducing farm training at ITEC in 2018, it has quickly become one of the most requested trainings from our partners around the world, and for very good reasons. Due to high costs and low affordability, billions lack access to nutritional foods. The UN also projects that these statistics will not improve within the next 10 years, given the current agricultural and economic state of the world.
Kennedy, an indigenous Christ follower, full-time ministry worker, and subsistence farmer in southern Africa, shared with the farm team about the challenges he faces and how learning conservation agriculture practices can help him to share the love of Jesus while providing larger crop yields.
"There are a lot of challenges that we face. First and foremost knowledge about how to go about farming. The challenge is people rely on fertilizer for one to get into farming even on a subsistence scale. It is difficult for small scale farmers to afford fertilizer.
We've learned how not to depend on fertilizer like urea and d compound, which is difficult to find and very expensive to buy. God has supplied us with all these resources around us that we can use to enhance our farming. The aspect of learning about compost; bringing woody and manure and green and bring it together into this heap and in the end have this compost and be able to use it. This is so amazing and profitable! For me (this training) is a tool in ministry. For example, if I were to grow maize in a better way and somebody comes to ask me (about it), I shouldn't just say 'I used a different method'. I will say 'I did my farming in God's way.' Just that already leads to the Gospel. This training is a tool both to encourage believers and to help those who have no faith in the Lord."

At the same time farm training was being conducted, our solar team was also hard at work training. Warren Baptist member and electrical engineer Tom shared about the need for solar training, especially within the context of the area we were training in:
"Solar training is so vital and important because of the necessity for energy. The power grid in Africa is less reliable than what we are used to in the US. Here the very ability to pump water may rely on solar (power). The application of solar power is different here than what we use it for in America, but it is vital for what they need."
Solar trainee Jones elaborated on solar energy in southern Africa as well. "The people who are living out in the villages…I will deliver this information to those who are not familiar with solar panels. I've seen many people, when they go to the auto shop, they buy the wrong battery instead of the correct one for the solar panel circuit…they just buy any battery, and they are not suited for the solar panel. There are people living in houses without electricity. Their children are going to school, and they need light to study. I can do the work for them. I can do the connections, so they can have light. I can be a blessing to them."
We are encouraged by the stories and testimonies of our fellow brothers and sisters in Christ in southern Africa, as well as by the hard work of the Warren Baptist members who participated as trainers. At ITEC, we use trainings to equip the indigenous Church with skills to share with their communities, opening the door to share the Gospel. If you or your church is interested in taking any of the ITEC trainings on your next overseas trip, we want to talk to you! Please visit itecusa.org to connect with us.