Exciting Month of Trainings at ITEC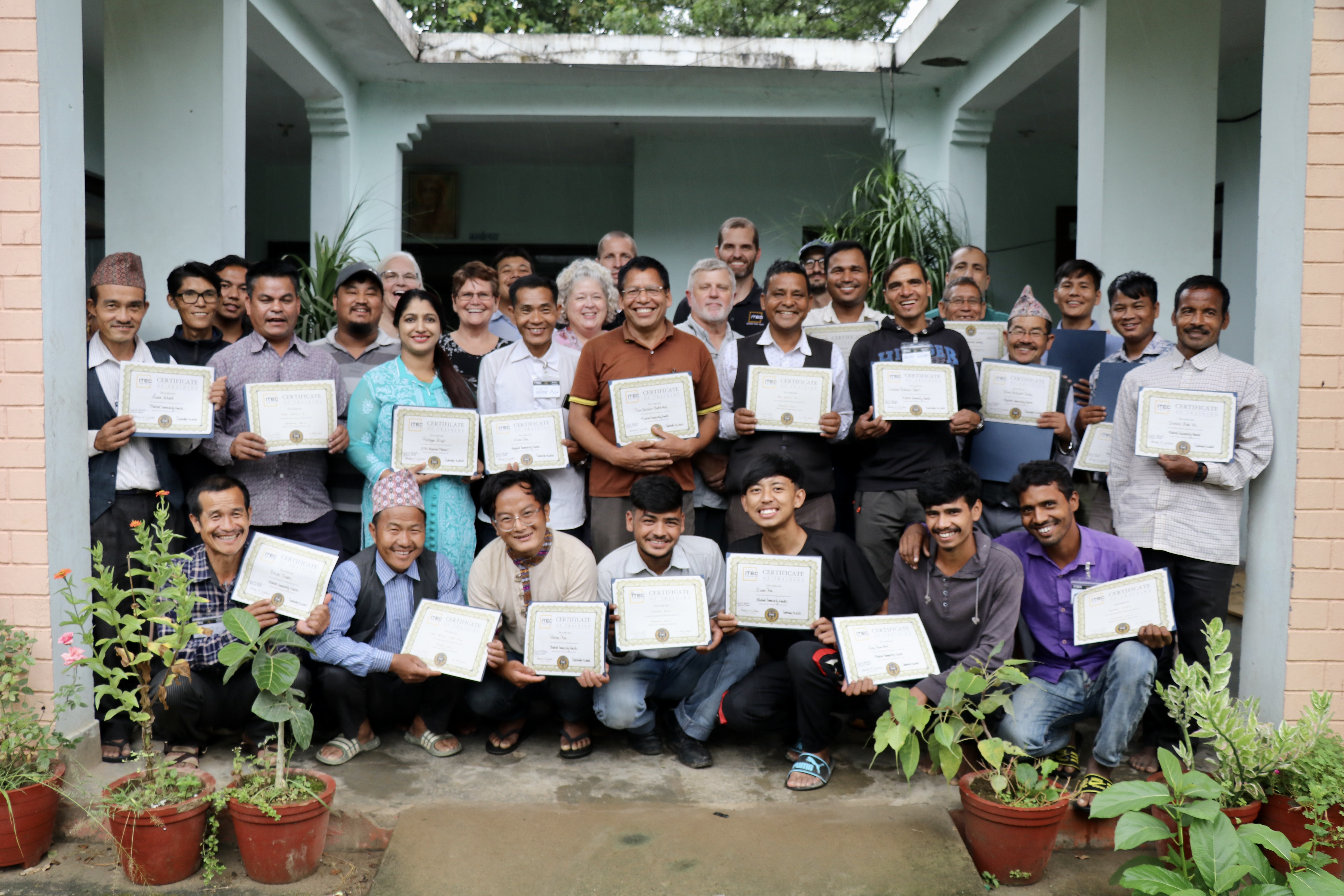 September was an exciting and busy month here at ITEC! For the first time in ITEC training history, we saw four trainings taking place simultaneously both in person and online. From virtual film training in Uganda to airstrip mapping training in South America, we were grateful at the opportunity to see trainings spread across the world at the same time.
Our Mission Transportation team traveled to Ecuador in partnership with ITEC Ecuador and AeroFOR to train for the first time in airstrip mapping. All three trainees completed the training successfully, and we are excited to see how the Lord uses this new training.
Meanwhile, the ITEC Mechanical and Medical teams traveled to Southeast Asia for a week long training of local Christ-followers, while the Farm team traveled to South America. Our team in Southeast Asia saw 6 mechanical and 10 medical trainees successfully trained and equipped to go out and meet felt needs in their communities. The Farm team in South America trained local Christ-followers in conservation agriculture and the financial stewardship through the Crown Financial Money Map. The transfer of these tools and Biblical principles to others is one of the primary goals of ITEC, where indigenous Christ followers are given skills to express the love of Christ in practical ways as a door opener for the Gospel.
Back in the office in Florida, the ITEC Film Training team partnered virtually with a Christ follower in Uganda to train him to become a trainer himself. The goal is to see him take his existing knowledge and expertise in film-making and use it to train others around him as a door opener to share the Gospel.
We are thankful for the opportunity to serve, train, and invest in the work the Lord is doing all around the world. Thank you for your prayers and support that allows this work to continue. If you would like to learn more about what it looks like to take training overseas, please visit itecusa.org.