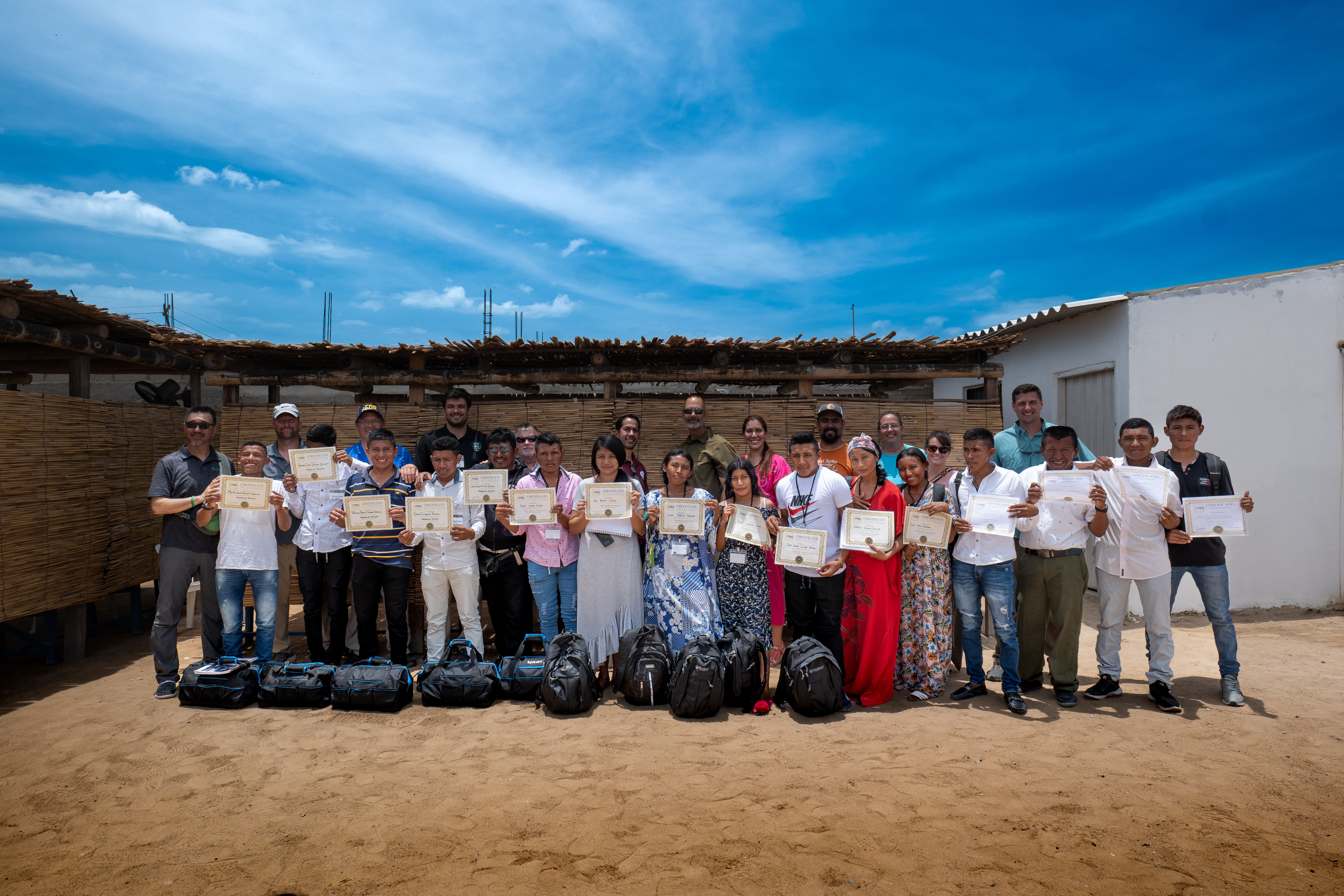 Have you ever been to a place so beautiful, you cannot fully capture its splendor in a photo? Have you ever heard testimonies so powerful that you were moved to tears of compassion and joy? After a week of bearing witness and documenting three different trainings among indigenous Wayuu Christ followers in Colombia, I can answer those questions with a resounding and emphatic YES.


In April, the ITEC media department had the opportunity to document the mechanical, medical and UAV training teams in Riohacha, Colombia. Every training trip is important, and this particular trip was especially significant, as it was the first time our newly developed UAV training was implemented overseas. As a relatively new member of the ITEC staff, I was eager to see these trainings in the field first hand. I have heard many stories from previous training trips, but nothing compares to seeing God work with your own eyes.
The Wayuu people in the northern most region of Colombia into Venezuela are considered unreached with the Gospel of Jesus Christ, and while the Church there is small, it is mighty and strengthened by the Holy Spirit. We partnered with the local Wayuu church, and helped to equip Christ followers from all over the Wayuu territory with mechanical, medical, and UAV trainings.
Behind the lens, I had the ultimate privilege of seeing 16 indigenous Christ followers gain knowledge and tools that will advance the good news of Jesus among the Wayuu people. As I went back and forth between each training and watched hands turn wrenches, take vital signs, and work the controls of the UAV, I found myself reflecting on the words of Jesus before His death: "A new command I give you: Love one another. As I have loved you, so you must love one another. By this everyone will know that you are my disciples, if you love one another." Equipped with skills in their training areas, our prayer is that the love and gospel of Jesus Christ is made known by our fellow brothers and sisters in Christ among their own people.
We are thankful for the opportunity to serve, train, and invest in the work the Lord is doing all around the world. Thank you for your prayers and support that allows this work to continue. If you would like to learn more about what it looks like to take training overseas, please visit itecusa.org.