"Many are the plans in a person's heart, but it is the Lord's purpose that prevails" Proverbs 19:21 NIV
As westerners, it's easy to get frustrated when things on a trip do not go as planned. On a recent training trip, a team of five from the States and one from Manaus were heading down to the Amazon jungle for an
I-FIX training
with the Saterê Mawê people group. We had prepared for this trip, in partnership with
Green Window Ministries
, Missão do Céu, and Missão Saterê, for more than a year. On trips like this, it's best to go expecting the unexpected things God has prepared. As the bible verse says, we can make plans but it is better to trust His plan.
Traveling to the Amazon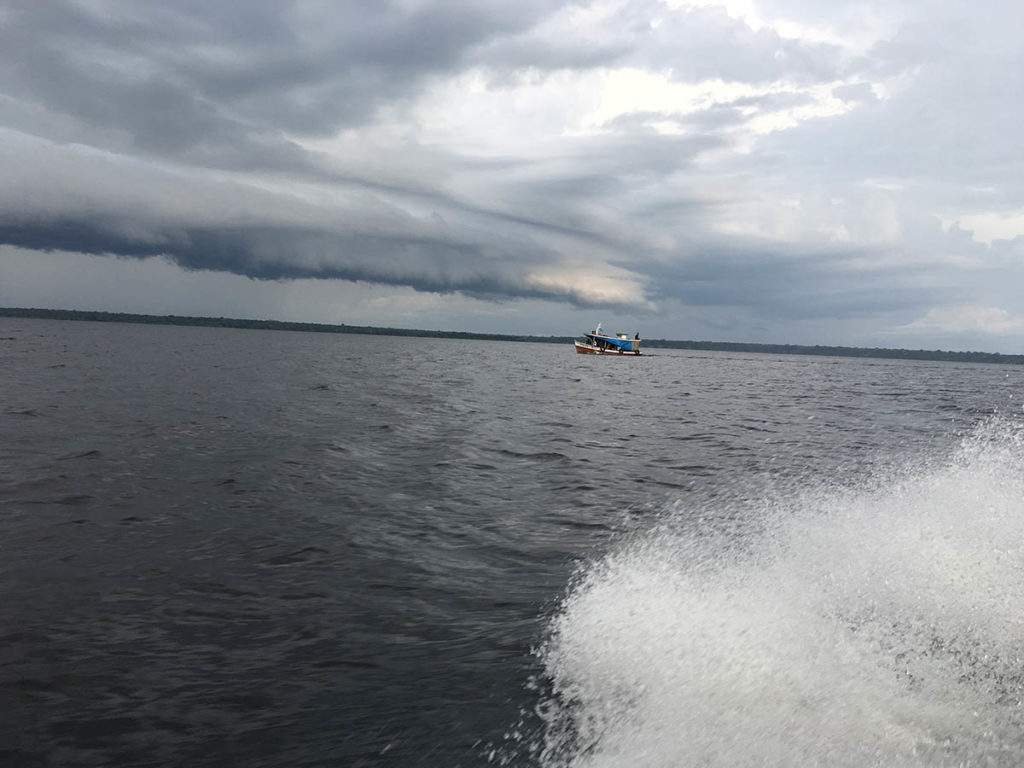 The Saterê live about 210 miles into the jungle from Manaus, the capital of the Brazilian state of Amazonas. It took three days of travel from ITEC's headquarters in Dunnellon, Florida, to arrive at our final destination. All logistics had to be perfectly coordinated to make all of our flights and connections. Once in Manaus, we traveled by small plane to the town of Barreirinha, then hopped on a boat for another 50 miles to arrive at the village. As part of our partnership agreement with the Saterê mission, they were responsible for providing our boat transportation to the village, as well as our food and lodging during the training. While we waited in Manaus for 30 hours to catch our small plane, we met Joel - an engineer and our translator. Five years ago, I shared with a friend in Manaus about a desire to build a team of local I-FIX trainers. When I shared the name of my friend with Joel, he said they had been friends for many years, and they would be able to work together to assemble a team for I-FIX in Brazil. What a divine and unexpected connection God provided! It's all about training the trainers!
A Sunken Boat
Before we arrived in Barreirinha, the Saterê mission team informed me the boat they were planning to pick us up in had sunk in the river. They were looking into renting another boat, but it would mean a five-hour "peque-peque" boat ride (a long shaft 5 horsepower, gas-powered engine). I was happy to hear that they were looking for a better "peque-peque" that would take only 3 hours. When we actually arrived at Barreirinha, they were still looking for a boat and fuel. After a quick visit to the mayor's office that morning, they received authorization to use the 115 horsepower government speedboat with all fuel included! Another surprise blessing! We reached our destination in only 90 minutes. Then it hit me, how are we getting out of the village? I asked the secretary if they were willing to return at the end of the training and participate in the certificate ceremony. They agreed and came back to transport us back to Barreirinha at the conclusion of the training.
Engine with New Life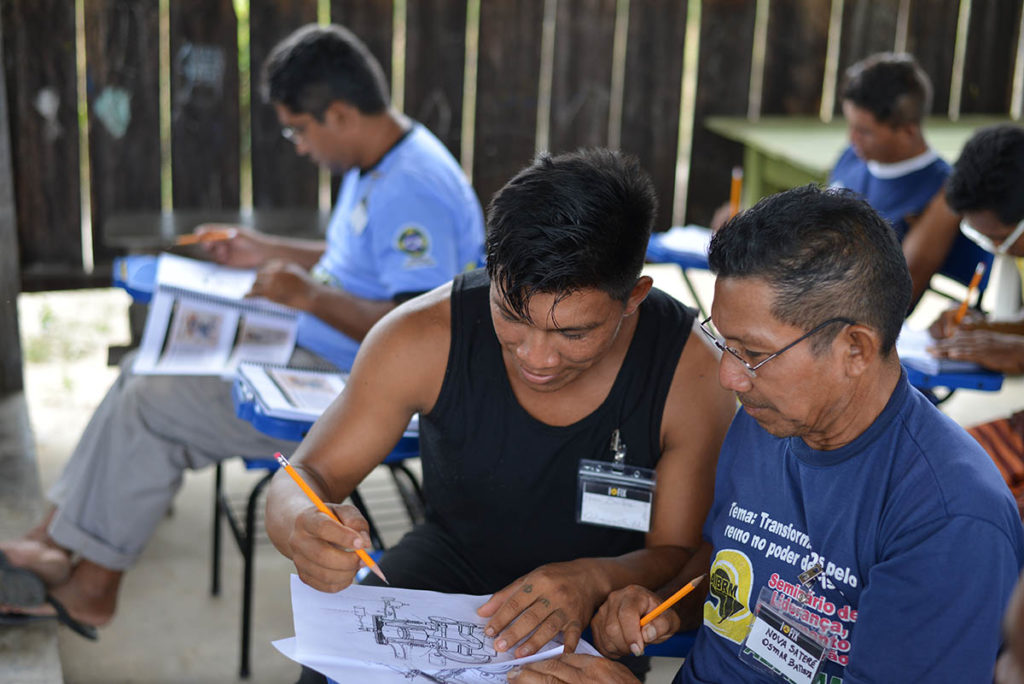 The students brought a "peque-peque" engine to the village that hadn't been working for years. It belonged to a local chief from a non-Christian village. This engine was lacking many important parts that were impossible to find even in the city. As the week went on, the students began working together, sharing their old engine parts and helping one another. We nicknamed the chief's engine "Frankie" (like Frankenstein) because of all the different parts it had on it. On the last day of the training and after several attempts, "Frankie" came to life! We all shouted for joy. Indeed, we could see a smile on the students' faces and the chief's face as a seed of love was planted in his heart. Thank you all for your prayers and support that made this trip possible. We thank God that all our team members returned safe and healthy, with only a few bug bites. Hopefully, these stories of unplanned provision can be an encouragement to you today to trust God's plan in all things.
Watch this short video recap from the trip:
https://www.youtube.com/watch?v=1Ddpv61G5_M By Joshua Chang ITEC Board Member Green Window Ministries, President "And we know that in all things God works for the good of those who love Him, who have been called according to His purpose". - Romans 8:28 NIV